SCO Plots in Gurgaon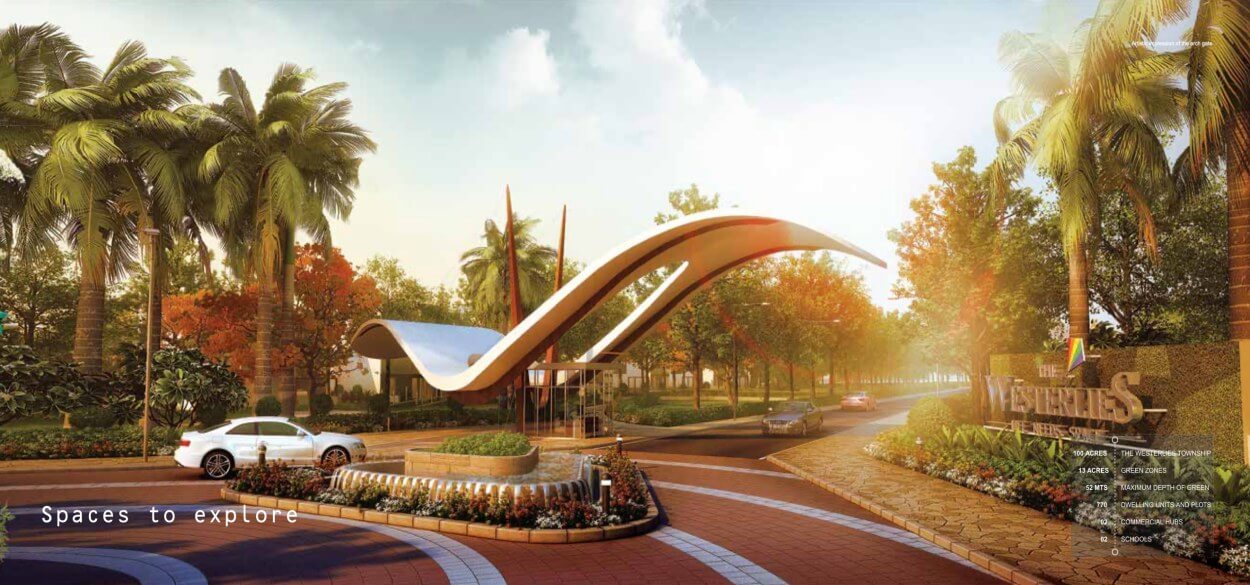 SCO Plots Gurgaon
SCO Plots Gurgaon offered by different reputed developers in Gurgaon. Meaning of SCO is Shop-cum-office spaces; it is a good option to invest your money in real estate commercial property. SCO plots in Gurgaon are considered as a freehold property where builders offer plot space to clients to create their shop and office to build on that area. Clients can create their shop, office space, retail space restaurant, as per your needs and desire. This time in Gurgaon thousands of properties presents with world class amenities and iconic architecture. It would be a Blend of serene landscapes with sophisticated architecture, providing plenty of opportunities for a new start for ambitious entrepreneurs. Investments in these properties are guaranteed to gives you high return.
ORRIS GATEWAY SCO Plots Gurgaon
Orris Gateway is a great SCO Plots Gurgaon project of premium shops and office spaces, it's an unique and fabulous shop-cum-office (SCO) plots concept offers ideal investment opportunities for the establishment of shops, offices and restaurants. Own a shop at prominent location. It has great locality it located Bang-on Main NH-8, Gurgaon, offers Zero Loading- 100% Coverage Area in 50K Families Vicinity.
VATIKA CROSSOVER SCO PLOTS Gurgaon
Vatika Crossover is a commercial complex offering SCO plots in Gurgaon of various sizes bang on NH 48 in Gurgaon. The Vatika Crossover SCO Plots are 2 side open plots. Vatika SCO plot offers an unparalleled advantage of access and visibility both from Delhi-Jaipur highway on the front and residential sectors from its rear side. The plots sizes starts from 95 sq yards to 215 sq yards are arranged around a well-designed landscaped central Plaza. This project spread over 10.5 Acres of Land with Planned as Pedestrian Paradise in the vicinity of 50 k families.
EMAAR EBD 89 SCO PLOTS Gurgaon
EMAAR EBD 89 (Emaar Business District 89) NXT is a incarnation of flow less business investment offering nestled within a micro-market already gifted with rich social infrastructure, it is a bustling ecosystem and a strong base of consumers. EMAAR EBD 89 SCO Pots in Gurgaon is a powerful and unique concept of Shop-Cum-Office it's an emerging business address of your business. EMAAR EBD 89 NXT offers Shop-Cum-Office spaces also shares the location advantages for a booming business. In addition, the amenities are accessible. It has 6.7 Acres of planned. It is surrounded by 25K Families in Vicinity.
BESTECH CENTRAL BOULEVARD SCO PLOTS Gurgaon
Bestech Group presents a SCO Plots Gurgaon Project with eclectic mix of retail, shopping centre and office spaces. Bestech Central Boulevard SCO Plots Sector 88 Gurgaon offers 50 premium SCO plots, these plots are spread over 4.6 acres land that is part of 60 acre commercial development, it offers G+3 configuration, these spaces brings forth the largest floor to floor height letting you and your business. Bestech Central Boulevard SCO Plots has unique feature and offers land ownership, terrace rights, ample car parking, and efficient pedestrian path and are low in maintenance. These plots are well connected to NH8, Kundli–Manesar–Palwal Expressway, Dwarka Expressway, Railway Station, and IGI Airport.
EMAAR EBD 114 NXT SCO PLOTS Gurgaon
After the success of EBD 114, Emaar India presents one more glaring investment option in Gurgaon Real Estate Market. Emaar EBD 114 SCO Plots are will be good opportunity to invest and reap the benefits of growth. These Shop-cum-office plots start from 115 Sq.Yds to 263 Sq.Yds and spread over 11.4 acres land in the vicinity of 25k plus families. You can develop your SCO Plot up to 5 floors (Basement + Ground + 4). You will get adequate power backup for common areas and ample parking space with easy access. It has great connectivity just 20 minutes to Indira Gandhi International Airport, 15 minutes from Metro station, 15 minutes to proposed International Convention Centre and proposed Diplomatic Enclave and Close to India's largest convention & exhibition centre
WHITELAND URBAN CUBES SCO PLOTS Gurgaon
Whiteland Urban Cubes 71 is a RERA approved SCO (Shop cum Office) development with a total .This project is an ideal investment, it offers ownership of commercial land parcel being developed with the concept of High Street Retail encompassing jaw dropping features and elements. Whiteland offers 34 Limited Edition SCO Plots spread over 2.5 Acres Commercial land. Whiteland Urban Cubes 71 gives excellent connectivity with NH-8 and Sohna road along with promising avenues of Gurgaon and proximity to the offices of reputed MNC's like American Express, Google, TCS, Genpact. In future upcoming Clover Leaf flyover connecting SPR to NH-48, NPR and CPR, planned to be the biggest traffic hub of Gurgaon.